The technology in home appliances has grown by leaps and bounds in recent times. If you need to catch up with the market, this article has some of the most useful smart home electronics for you to buy. The electronics meant for use at home will make your everyday life considerably easy. As such, they are a must-have for you and make a very thoughtful gift. You can present it to your parents or any gadget lover in your life. At times, smart home gadgets can even save your lives by alerting you or the police.
Smart home technology connects things to the internet for ease of access, and so you can communicate with the devices to change the settings according to your convenience. It also allows devices to alert you if something has gone wrong, or if something which is not supposed to happen, has happened. Due to this, houses with smart home electronics are safer and much more comfortable than those without it. These electronics come in a wide range of categories for you to choose from. Given below are a few of the most effective, helpful smart electronics in the market.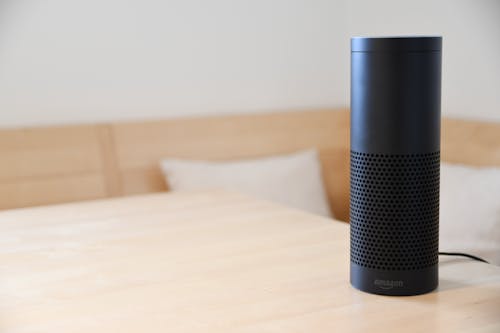 Amazon Echo Range And Similar Smart Home Electronics
Amazon's smart electronics have become a hot seller in this decade, and for many reasons. Echo is a Bluetooth speaker which is powered by Alexa and helps you with tasks around the home. You can instruct the device to do stuff vocally, like making a call, sending a message, and so on. It can even play your favorite songs and tell you the news or anything you want to know which is available on the internet. You can make and cancel appointments through this handy little gadget as well. It is the perfect gift for you to give to your family members and friends who are addicted to technology.
Brilliant Control Home Electronics
You need to have a little larger budget to get this installed, but once you do, it has a multitude of uses and functions. It connects to all the smart devices in your home via Wi-Fi, and you can control all of it via voice commands. This device has a 5-inch color touch screen interface through which you can control the lights, play your music, and even check who is at your door. Brilliant Control has built-in Amazon's Alexa, and it can thus do anything the Echo can do, minus the portability.
Smart Locks And House Alarm Systems
Simple lock and key methods of locking the doors have become easy to overcome in most crime-prone areas. In such cases, smart locks and home security systems are a blessing, and let you sleep in peace at night knowing your house is safe from burglars. You can see what is going on at your door, alert the police if anyone is trying to break in. The home security systems come in a wide range of prices, and if somebody tries to get into the house after it is activated, the device sounds an alarm. A simpler version of this is used to protect cars from thieves.